WEAR YOUR HEART ON YOUR WRIST
On their own or layered up, wear your Fangirl Unauthorised accessories everyday.
And with our personalisation service, from Premier League to your local Sunday squad, from your lover to you, let us know who you want to show your love for, and we will make it happen. We make every item to order, so you can have your piece exactly as you want.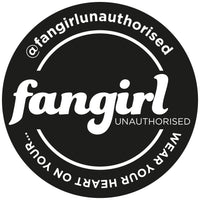 WE LOVE YOU
And we want to hear from you... Contact us on here, or on insta, share with us your fangirl moments, and tell us the story behind you and what you love @fangirlunauthorised
CONTACT US
SHOP
'YOUR TEAM' ONYX BRACELET

Mama bracelet

PEARL INITIAL RING